GridLines.eu is working with the

tool to calculate and to display transmission lines and cable profiles.
With FM-Freileitungsmanagement (overhead line management) you control the planning and construction and also the operation and stabilisation of your medium, high and extra-high voltage networks. The development of this modular software took place in close cooperation with our customers. It has already proven itself in action and is today regarded as the standard solution in the field of operational management of overhead lines.

Each module of FM-Freileitungsmanagement is an individual solution. The combined use of several modules makes the linking of extremely wide ranging geo and attribute data possible. The connections between the technical and topographical line data, the land registry and cadastral data and the calculation data enable analysis, retrieval and presentation of information to be carried out and various evaluations can be derived automatically.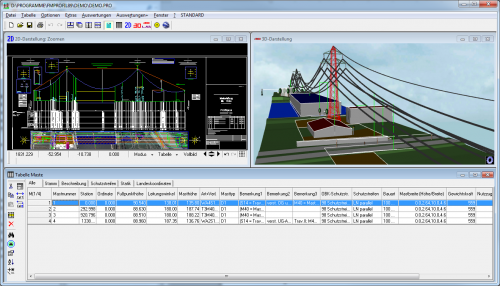 For further Information about

please follow the link below:
"http://www.sag-cegit.de/sagcegit-en/solutions/it-products/fm-freileitungsmanagement.php